Welcome to the Haven Wiki.
We are a community of fans of the Syfy show
Haven
created by
Sam Ernst
&
Jim Dunn
.
If you are looking for pages that could use
some help
Haven Wikia is home to
975
articles
since July 7, 2010
About Haven
Shrewd and confident FBI agent Audrey Parker (Emily Rose) has a lost past when she arrives in the small town of Haven, Maine on a routine case. Before long, her natural curiosity leads her to the center of activity in this curious enclave, which turns out to be a longtime refuge for people who are affected by a range of supernatural afflictions. Along the way she meets Nathan Wuornos, a cop who can't feel anything, and Duke Crocker, a local smuggler.
Featured Character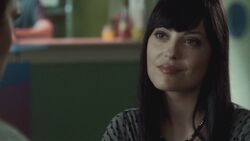 Jordan McKee was troubled individual working as a waitress in the Gun & Rose Diner. She was closely involved with the Guard since she was a member. She was constantly seen wearing gloves due to her trouble being able to cause intense pain upon touch. Jordan soon becomes Nathan's contact in the guard unknowingly, during his investigation of the Bolt Gun Killer. Soon Nathan and Jordan become romantically involved.
Read more...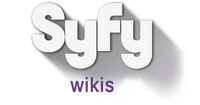 Latest Blog Posts

Medley99
•
DOES ANYONE KNOW IF THERE IS A BOOK PRINTED THAT EXPLAINS THE  MAKING OF HAVEN, HOW IT CAME ABOUT AND WHERE IT'S GOING. IF ANYONE KNOWS PLEASE LET ME KNOW.
Does anyone have any thoughts on the new episode See No Evil?? Any thoughts are welcomed and questions???
Featured images
Want to add an image to the slideshow? Submit here.