Just a place to upload the many screencaps I intend on grabbing.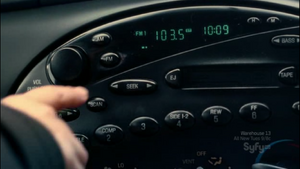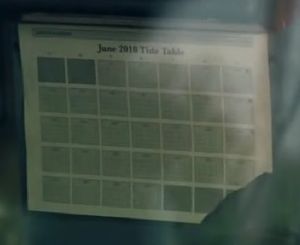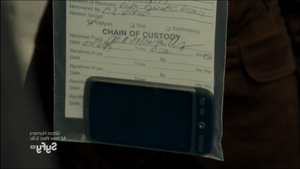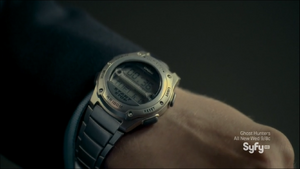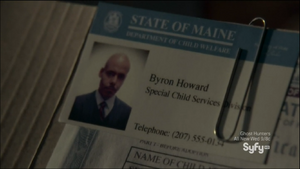 Vince's flowchart on Agent Howard
[
]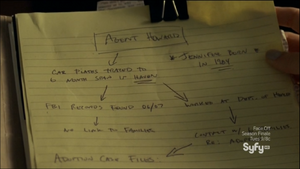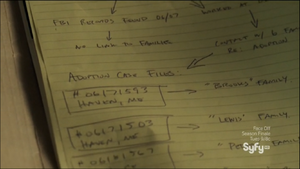 Sebastian Cabot's journal
[
]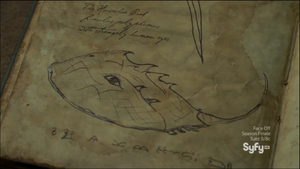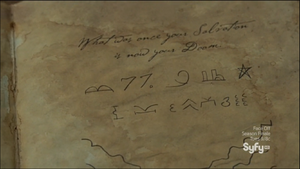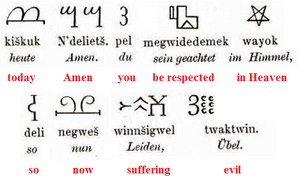 "William's Possible Targets"
[
]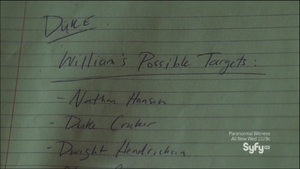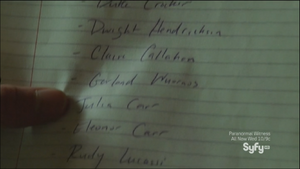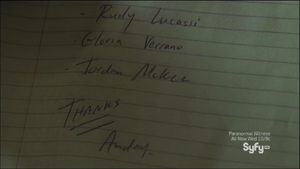 Trouble-Free Haven
[
]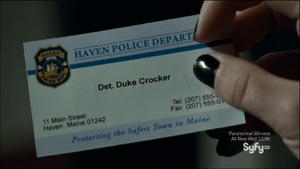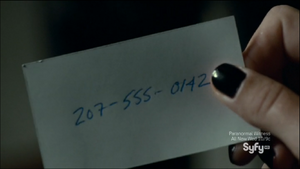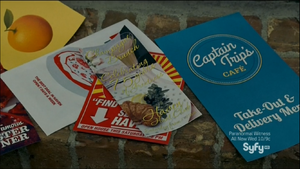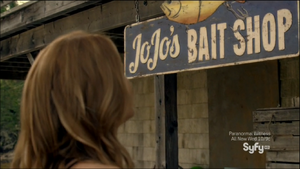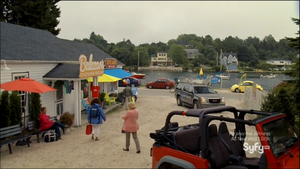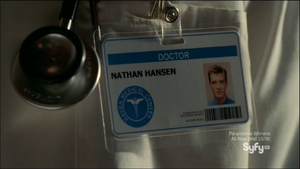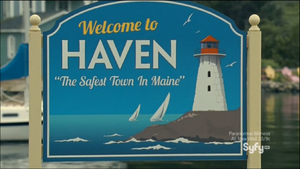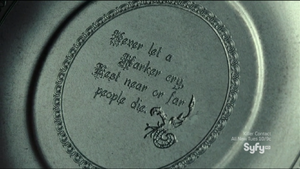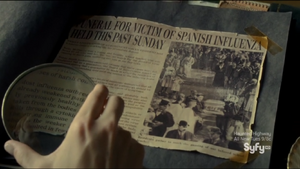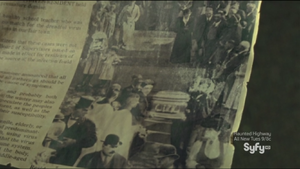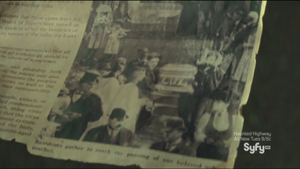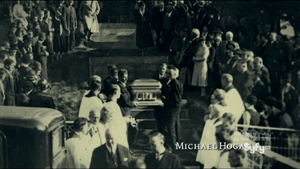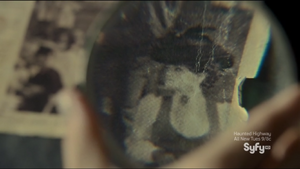 The novel has now appeared seven times:
Agent Howard takes the book from Audrey Parker.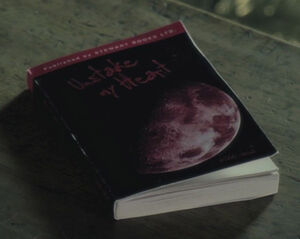 Parker and Parker discover the book at Howard's abandoned house.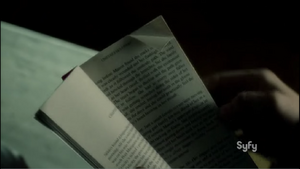 Parker and Parker discover the coordinates to Kick'em Jenny Neck on the book's bastard title page.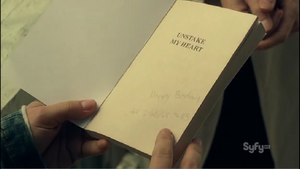 "Crush" (4x08)

[

]
Jennifer Mason finds the book in the attic of her birth-parents' house.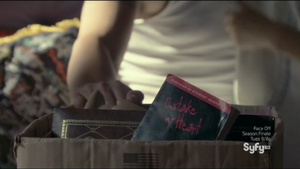 Mason sees the Guard symbol on the book's cover and discovers a riddle – the Child of Ruin / must find the / Heart of Haven / and summon The Door – both of which only she can see. The book's title page also establishes the author as Nikki Wile.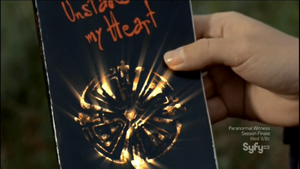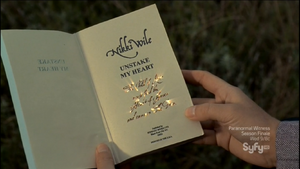 Mason discovers another, flickering Guard symbol on the otherwise blank page after the title page, which leads her and Duke Crocker to Vince Teagues.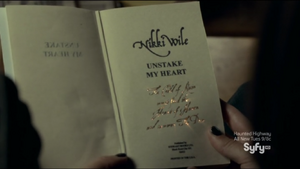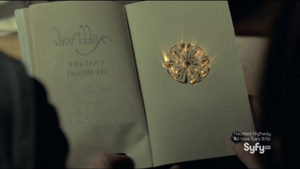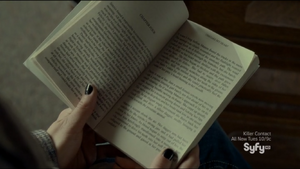 Mason uses the book as a key to open the door at the Heart of Haven.